The Only Enterprise-Grade, 100% Open Source Business Intelligence and Big Data Analytics Platform
Sponsored by one of Europe's Top-10 IT software and services companies, The Engineering Group, SpagoBI leverages a community of developers in Europe, the United States and worldwide.

Missed Our Workshops? Get the Slide Deck!
Who Joins SpagoBI Business Intelligence and Big Data Analytics Workshops & Demo Days?
Workshops bring together systems integrators, developers, corporate and government users seeking to develop business intelligence and big data analytics solutions or exploring turnkey solutions and analytics services.

Participants represent companies from start-ups to Fortune 500 in multiple sectors, and institutions ranging from R&D organizations to government agencies.

Agendas include demos, discussions, use-cases, group and individual conversations, to examine how to enable users to mine various types and sizes of data, ranging from smartphone to sensors-generated information, the web, unstructured data or other structured data such as scalable relational databases.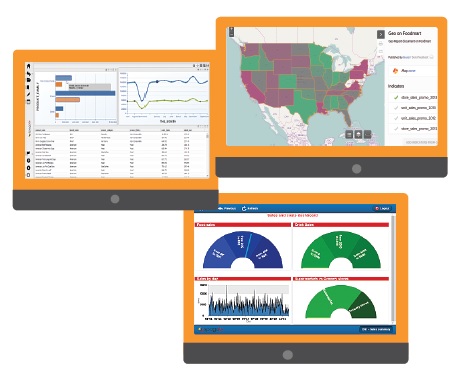 What Can You Do With SpagoBI?
READY-TO-USE CHARTS, DASHBOARDS & KPIs
Charts & Dashboards
Get instant insights on your data through several types of charts (e.g. pie charts, bar charts, scatter diagrams, bubble charts, dispersion charts) and interactive dashboards.
KPIs
Build and manage KPI hierarchy models, through different methods, calculation rules, thresholds and alarms.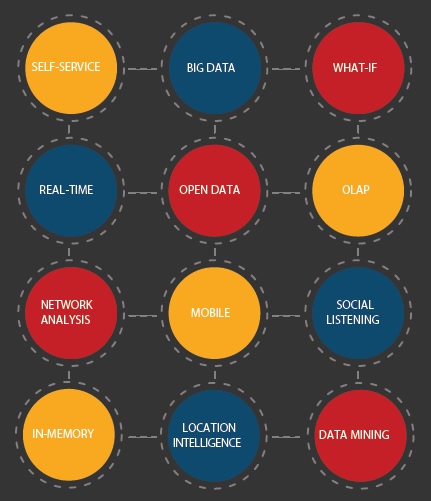 BUILD-IT-YOURSELF REPORTS & INTERACTIVE COCKPITS
Ad-hoc reporting
Self-create your multi-sheet reports, including tables, cross-tables and charts.
Interactive cockpits
Aggregate and navigate your analysis, explore your data in an interactive and graphical way.
EXPLORATORY QUERIES
OLAP
Navigate your data at different levels of detail and from different perspectives, thanks to a complete set of features, including drill-down, drill-across, slice-and-dice, drill-through processes.
Free Inquiry
Thanks to a specialized QbE (Query by Example) tool, you can explore your data easily, thanks to its entirely graphical web-based interface.
ADVANCED & PREDICTIVE ANALYTICS
Big Data, to extract information from large volumes of heterogeneous data, even NoSQL databases and HDFS
What-if, to predict effects of potential changes in your business strategies
In-memory & mash-up, for faster data insights and the highest analytical effciency
Data mining, to explore your data through advanced techniques and algorithms
Location Intelligence, to view your business data on static and interactive maps
Network analysis, to visualize relations among entities (e.g. social media users) through specialized views
Sentiment analysis, to analyze information on people's attitudes, interests and opinions (e.g. social listening)
Real-time & Mobile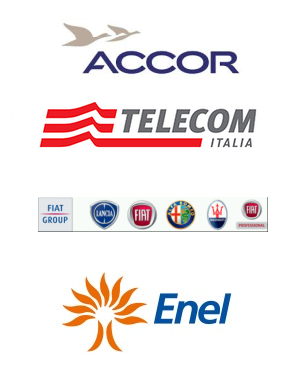 Who Uses SpagoBI?
Users, application developers and integrators for corporations and governments internationally, such as:
Fiat, $100 billion automotive company (Fiat Chrysler Automobiles)

Accor, 160,000-employee global hospitality company

ENEL, 

Europe's second largest utility company
Telecom Italia, one of Italy's largest telecom operators
Agnes B, 250-stores international retail chain
Ministry of Health, Italy
Veneto Regional Government e-government initiative, Italy
San Giovanni Hospital, Rome
San Giovanni Battista University Hospital, Turin
Reutlingen University, Germany
Gamebay.com, leading videogame online retailer, San Francisco