Software and services solutions to manage Environment, Health & Safety Compliance and Sustainability Data.
6,000 locations in 70 countries rely on Tennaxia to streamline business processes, reducing costs and risks. Configurable to any framework or KPI, Tennaxia's turnkey solution achieves nearly 100% client retention.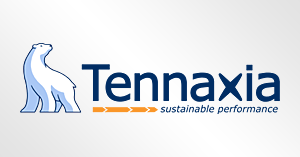 Smarter Metrics: How to Collect, Manage & Report on Sustainability Data More Effectively
Tennaxia CEO, along with representatives of SASB, CSR Hub, and Geopost, share their experiences on how leading Sustainability/CSR managers use tools and systems for CSR data collection and management processes.
Recent research reveals that far too many sophisticated companies are still relying on Excel Spreadsheets to manage complex, multi-faceted, globally aggregated data. In this webinar, you will hear from leaders in sustainability metrics, and explore case studies of companies that have employed high performing tools to support their data management.
Tennaxia starts United States collaboration with prominent engineering & sustainability consulting firm Wenck Associates
Wenck Associates, Inc. is a leading engineering & consulting firm delivering sustainability solutions that capitalize on opportunities and mitigate risk to a wide range of client types. The firm specializes in: assessing and defining material issues; developing goals, objectives and comprehensive strategies; measuring footprints, impacts and progress against goals and objectives; addressing the need for transparency; defining, engaging and integrating key stakeholder perspectives.
Celebrating 30 years in business, Wenck provides services to an increasing list of global clientele. With more than 150 engineers in 14 offices across the U.S., Wenck assists large- and mid-sized companies achieve their best performance and provide sustainability services related to infrastructure, water, air, land, waste, and CSR Reporting. Selected by The Triana Group following a nationwide screening process, Wenck is now a Tennaxia strategic partner.
Sustainable Brands Article Features Tennaxia in a Review of Data Management Tools and Best Practices: U.S. Companies Can Do More than Excel with CSR Data
U.S. companies are tracking sustainability data more than ever before, but according to a new report, the software tools they use are subpar. Effective CSR Data Management: How Software Solutions Can Drive A Sustainable Future found more than half of the 50 U.S. organizations surveyed reported using either Microsoft Excel spreadsheets or a combination of Excel and other software to track CSR data. Only 29 percent use data management software specifically designed for CSR purposes. To read the full article on Sustainable Brands, click here.
Columbia University Graduates' ReScore Project Reviews Top CSR and Sustainability Data Management Tools
The ReScore Group, with support from Triana Group, 2020 Strategies and Tennaxia, conducted a survey and interviews of 50 sustainability professionals to understand the main motivations and mechanisms for tracking and reporting CSR and sustainability data. In parallel to these interviews the team led a market research and literature review to further understand the CSR and sustainability data management software market. Click here for a copy of the full report.

Deborah Stern, CEO of 2020 Strategies and Tennaxia Consultant with The Triana Group, speaks at the M.I.T. about best practices in tracking and reporting on sustainability data.
Boston, MA, Sept. 24-26, 2014: Speaking at a conference co-presented by the MIT and Sustainable Brands, Deborah Stern, Founder and CEO of 2020 Strategies and Tennaxia Consultant with The Triana Group, shared insights on best practices in tracking and reporting on sustainability data. "Companies are often settling for inferior solutions, using in-house methods such as Excel and crossing their fingers that the data is right while using endless payroll for input", Deborah Stern said. Europe was an early adopter of reporting tools and developed useful benchmarks for US organizations seeking to implement best-in-class solutions such as Tennaxia. Building on its experience providing dozens of corporations with turnkey services & software solutions that are deployed over thousands of sites across all continents, Tennaxia brings to US users highly customizable solutions that can replace slow and painful data collection and analysis with streamlined processes that cost less and deliver enhanced data quality. It brings a platform that manages sustainability data in a way that allows for everything from big-picture to granular analysis, liberates manpower from data processing to mission-driven work, drives performance while driving decisions, and mitigates reputational and operating risks. To learn more about the workshop's content, click here.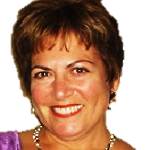 Senior Advisor: Deborah Stern
Contact our Sustainability Solutions Team
Our Sustainability Solutions team is led by Deborah Stern. Deborah brings 25+ years professional track record in the social impact sector including creating business development or financing campaigns of up to $100M; securing commitments of up to $25Million. She is also the Founder of 2020 Strategies, a consulting and venture development firm dedicated to building capacity to achieve a sustainable world. Missions range from leading CSR and energy management strategies, to the historic South Africa Free Elections Fund, to international women's development & microfinance, affordable housing, community development, arts, education and health. Ms. Stern earned an MBA from Haas School of Business, U.C. Berkeley, and a BA from Beloit College. Feel free to connect on LinkedIn here.
To discuss your needs and learn more about our capabilities, contact us at 646-417-8136 or fill out our contact form.