Our name is a tribute to the sailor Rodrigo de Triana who, from a Christopher Columbus ship, first spotted new land.
Companies bring us on board as scouts for their new market expansion initiatives. Our contributions include market studies and prospection, strategy definition and planning, channel partnerships, recruiting sales and business development executives, and when applicable acting as joint-venture partners.
We are driven by a passion for exploring new markets with innovative companies. While pursuing our mission, we uphold core values of ethics and loyalty; hard work, dedication and perseverance; learning and critical thinking; passion for discovery and innovation.
Jabril Bensedrine
How we work
The Triana Group, Inc. is a New York corporation founded in 2008. Our CEO & Managing Director is personally involved in most projects in tandem with a core team of consultants, leveraging a group of 40 business development contractors with high levels of expertise in their industries.
We practice what we preach: while continuously reinforcing our core competencies, we believe in synergistic partnerships. We work closely with clients and partner companies, each bringing unique competencies and technologies, often operating as a larger team.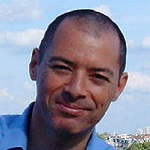 Jabril Bensedrine, Ph.D.
Founder and Managing Director
Jabril Bensedrine has established The Triana Group in order to provide meaningful, impactful solutions to healthcare, sustainability infrastructure, education and other socially valuable sectors. He started his career as a strategy consultant and faculty in Paris and has worked in California, Michigan, and New York.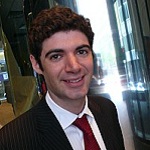 David Alexandre Baranes
Board Member
David Alexandre Baranes, Board Member, is an Award-Winning Entrepreneur (Armis.tech) who formerly led South-European expansion for AppNexus (Microsoft, Khosla Ventures, Marc Andreessen, Ben Horowitz etc). Engineer (Ecole Polytechnique) + Master in Finance (Columbia University).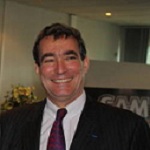 Frederic Champavere
Board Member
Frederic Champavere, Board Member, formerly was Johnson & Johnson's Managing Director in Europe + Janssen-Cilag France President; founder of Pharma Omnium (raised 100 million Euros) which he sold; as CEO and shareholder of SAM Outillage, turned the company around from a century-old handheld tool manufacturer to an Industry 4.0 innovation powerhouse.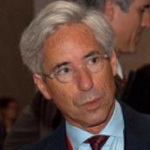 Jerry Sanders
Senior Advisor
Jerry Sanders, our first Senior Advisor, is the subject of Harvard Business School's entrepreneurship case study "The Jerry Sanders Case" (taught around the world). Founded and sold multiple technology companies (including BaFF sold to Boston Scientific; ArteriA sold to Gore; X-Cardia sold to Imagyn; S3 sold to Tyco).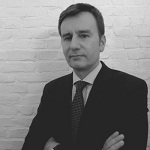 Jacques-Olivier d'Halluin
Board Member
Jacques-Olivier d'Halluin, Board Member, was formerly Director of Finance at American Express overseeing $500m strategic investment portfolio; currently serves as CFO for BOTTEGA VENETA Americas.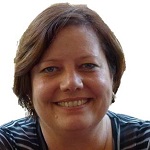 Reed MacMillan
Business Strategy & Growth Consultant
As an MIT graduate, Reed brings years of experience in business development, strategy consulting, and technology entrepreneurship. She took full responsibility for several projects in diverse sectors ranging from healthcare to scientific instruments.
Full Bio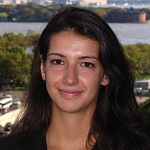 Crystelle Desnoyer
International Marketing Consultant
Crystelle, a consultant for the Triana group, has helped over a dozen technology companies aiming at developing their business in the United States. She is a graduate of the European Business School in London and the Hult Business School in SF.
About
Since 2008, the Triana Group has worked with 79 technology companies worldwide, expanding their business development capability, and accelerating their commercialization by channeling their innovations to strategic partners internationally.
Office
The Triana Group
25 W. 39th Street, 14th Floor
New York, NY 10018
+1 (646) 417 8136