In this article, we discuss with Dr. Jerome Chevallier the role of business development and key best practices to professionalize this important functional area. Managers of technology-driven companies will find here a number of benchmarks to help them fine-tune their business development processes.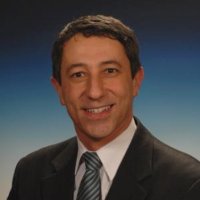 Jerome Chevallier is the Director of Business Development & New Ventures of Midmark Corporation, a major manufacturer of medical ambulatory care equipment focused on patient-caregiver interactions and exam-room workflow efficiency. Prior to this position, he led the introduction of La Roche-Posay in the U.S., making it a top-3 cosmetic brand within 3 years in the U.S. physician dispensed cosmeceutical market; at L'Oréal also, he has accelerated go-to-market cycles for a portfolio of brands, resulting in export sales growth from $50 million to over $500 million in 4 years. Over his career, he has successfully launched brands internationally, sourced and facilitated deals between companies of various sizes, and led business development efforts for corporations in several industries ranging from cosmetics and aesthetics, to pharmaceutical products and medical devices.
TG: Jerome, how do you define business development? What does a business development executive do?
JC: I define business development as a first step towards acquisition, licensing deals or any strategic partnership. Part of the business development executive's responsibility is to feed the company's M&A team with screened opportunities that make sense strategically and help it grow into new market segments. Many companies put a "business development" title on sales positions, especially for strategic sales such as Key Account managers. I consider business development as the strategic growth of a business by expanding its offering, providing either new technologies and products or access to new market segments, not by selling more of its current offering in the current outlets. Business development managers are on the lookout for new products and activities to expand their product portfolio. They focus on the medium to long range growth. Of course both sales and business development are keys to a company's growth and indeed complementary.
TG: What are the skills of a successful business development executive?
JC: First, you need similar talent as an entrepreneur. You need to be able to look at a target (ie an opportunity or project) as if it was a startup and find how you may create value. Second, you need to have a COO's skills to see how the combination of the target's assets with your company's may increase the target's potential and fulfill the extrinsic growth need of your own business. Ask yourself, how may we develop this product better than the third-party company would be able to alone? The question is not whether you can do the target's job better, but whether you can help the target do their job better and how it can benefit you: in most cases it will come from mobilizing your sales force and sales channels, and/or by developing economies of scale and synergy with your existing portfolio.
TG: What other skills are needed? What does a professionalized business development executive do, that "amateurs" don't?
JC: Professional business developers have a formal process and don't run after any potential deal. Larger companies hold quarterly review sessions of all projects identified during the quarter. They have what is referred as a "BD funnel": to make sure they are always looking at new opportunities, starting new projects, screening, advancing a few to the review step and finally moving even fewer to M&A, and licensing or deal building stage. This enables their team to better screen opportunities. So for example 40 projects would end up in 2 selected projects. This may be harder for smaller companies because they see fewer projects, which leads them to focus too quickly on what's on their table at any point in time. Additionally, smaller companies may feel that whatever is on the table is "the" opportunity. The key to business development is patience. You need 10 projects to have 1 viable, so it is best to make sure you look at all 10 rather than focus on the first that you come across.
TG: What are the risks of not having formal business development process?
JC: The main risks include focusing on the wrong opportunities (the "shiny object in the sky"), going in the wrong direction, choosing projects too quickly and being driven by excitement rather than reasoning. A company with useful technology was selling it to the wrong people because it didn't really understand where its core market was. It retained sales people to sell to a market segment directly, whereas it could have rolled out sales much faster and more easily by targeting the true added value of their product and focusing their efforts on partnering with the makers of another product category that would much better market the products to the final users. What looked like a technology on its own may have found a better place on the market as a feature of a broader technological product. Big opportunities may be missed when no one in the company looks "out of the box."
TG: Can you elaborate on the emotional factor?
JC: If a senior manager is emotionally attached to one project, he or she and their teams won't be as neutral and objective as they should towards the project and towards alternatives. There are many examples of companies acquired at an unreasonable multiple because a high ranking executive may have been too excited and built momentum. The more reasonable process is to identify several targets and hold negotiations with more than one company to assist in benchmarking the deal. The trick is, however, that you need to be "in the project" enough to be able to understand it from the inside and champion it, but at the same time stay "outside the project" to remain objective.
TG: You have frequently been approached by companies seeking to make deals with yours; what would you advise them to do to maximize their chances of making a deal?
JC: To be objective, honest, and reasonable about what they present and what they ask in exchange. Don't misrepresent the product or technology. Be reasonable on the valuation and don't just think about how much money you want and what you think your product is worth. Also, define the value of the product for the buyer by answering the following questions: how much money can your technology save them? How much money can they make with your technology? By providing this information, buyers are usually better able to assess the value of your technology on their market. This isn't a used car salesman strategy. The value has to be established objectively. One more thing, once you close an acquisition or exclusive licensing rights deal, be ready to transfer all rights to the buyer and walk away. Despite the quite common consulting agreement attached to such deals, rarely will a business owner be able to become an employee. The seller should only expect a check and not to remain in control and/or advise the buyer on the evolution of his or her "baby".
TG: What are the main errors that companies have made in trying to make a deal with you?
JC: A number of inventors have excellent technologies but are unable to sell them. For example, an engineer had a very interesting innovation that replaced an expensive high-tech component with a much cheaper one without reducing performance, but was unable to present the product from a commercial standpoint to go through the filter of business development people. The opposite is true too. Companies may be good at preparing nicely-packaged presentations and business plans with little substance behind them. Some financiers are especially good at selling anything and making a deal because they know how to package their project in the right way. Learn to see through this with proper screening and due diligence.
TG: Is business development only for companies seeking to license or to acquire companies, products, or technologies?
JC: No. First of all you should have a formal business development process even when you are not looking to acquire anything specific yet. That enables you to monitor your market and find new opportunities you may not have thought about, so a company should always consider that it is looking for something and constantly screen opportunities. Moreover, when you will actually need to move forward with extrinsic growth, this will give you better benchmarks on opportunities and projects. In addition, the more you assess opportunities and perform due diligence, the better you get at it. Finally, as mentioned earlier, the stronger your deal-flow, the better, so your business development team should constantly identify opportunities because that gives you more perspective, choice, and negotiation power when the time comes to make a move.
TG: What goes on during this formal process of opportunity screening and due diligence?
JC: The most organized companies have a disciplined review process of all opportunities according to clearly formalized standards. You should develop a checklist and apply it systematically to any opportunity that is presented to you, whether from an internal or external source. Never reduce your standards, always look at many options and many technologies. If no opportunity on the table meets the standards, don't make a deal. For example:
Is the opportunity valid and credible?
Is it coherent with your company's strategy?
Even if it is coherent with your company's strategy, can it fit within your business processes? Sometimes a product or technology seems a fit but isn't because it doesn't match your teams' skills, sales channels, etc.
What are the financials? Margins, ratios, Net Present Value, multiples, cash flow projections, and etc.
What assumptions are you making? Are you sure they are true or do they need to be verified?
Perform a risk analysis, make sure to uncover all red flags, always think "and what if…"
Each project needs to have a business plan, and needs to have a clear integration path into your company's business.
Due diligence: A due diligence is like "kicking the tires on a car"; never assume that what is disclosed is correct. Perform a comprehensive due diligence on all items, including revenue projections. Don't move to the due diligence stage until you are sure the project is the best fit and you have looked at alternatives. Remember that once you get into a due diligence, it's not time to check that the opportunity is an actual fit for you. If anything appears to be unclear, biased, inconsistent, or not well represented, you have to raise warning signs. You have to consider any problem as a red flag and assume that it is just the tip of the iceberg.
Use your checklist to control external pressure; often, someone outside or an internal champion tries to put pressure to make a deal: curb unwarranted enthusiasm. Go through your checklist and make sure all items are checked for all projects. Avoid any deal where someone is putting pressure to sign, either internally or externally. Never engage in a deal where there is bias pressure (pressure is normal, but interested or irrational pressure is not).
Sometimes, all these items aren't sufficient to be right; a project may look viable and correct, and everything is on green-light mode. But if the project is not sold internally then it won't get support. Make sure that the project has support from all stakeholders otherwise it is very difficult to make it happen.
If you find this conversation interesting, contact us to examine how we can apply these processes to expanding your business development.