Our mission at the Triana Group is to provide meaningful, impactful solutions to businesses in socially valuable sectors, such as sustainability, healthcare, and more. We aim to provide top-notch business development services to your company. We strive to develop great relationships with our clients, and those relationships are based on mutually understood values. Our clients appreciate our values and our commitment to excellence.
Our Values
Lasting Value: It is of the utmost importance to us that the work we do for our clients is valuable, relevant, and is of the highest quality. We know you are counting on us to provide true value to your growing business, and we take that seriously.
Win/Win: We believe that if our client is successful, we are successful. We want to make sure that our work makes the impact our clients expect. When you win, we win.
Trust: We believe that trust is integral to a great working relationship. We develop strong bonds with our clients, and they trust us to get the job done.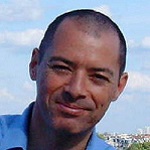 Jabril Bensedrine, Ph.D.
Founder and Managing Director
Jabril established The Triana Group in order to provide meaningful, impactful solutions to healthcare, sustainability infrastructure, education and other socially valuable sectors. He started his career as a strategy consultant and faculty in Paris and has worked in California, Michigan, and New York. He is an active entrepreneur and member of ESSEC Business Angels.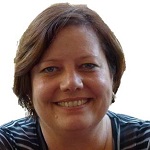 Reed MacMillan
Business Strategy & Growth Consultant
As an MIT graduate, Reed brings years of experience in business development, strategy consulting, and technology entrepreneurship. She took full responsibility for several projects in diverse sectors ranging from healthcare to scientific instruments.
Full Bio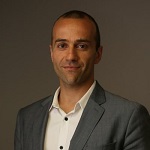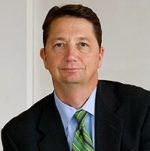 Stephen Dishart
Senior Advisor
Steve's first engagement with The Triana Group was to help one of the largest European IT Services companies clarify its core messages for the US and globally. Since then, he coached a number of CEOs in the definition and delivery of their core messages.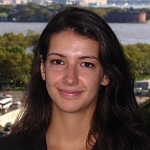 Crystelle Desnoyer
International Marketing Consultant
Crystelle, a consultant for the Triana group, has helped over a dozen technology companies aiming at developing their business in the United States. She is a graduate of the European Business School in London and the Hult Business School in SF.
About
Since 2008, the Triana Group has worked with 79 technology companies worldwide, expanding their business development capability, and accelerating their commercialization by channeling their innovations to strategic partners internationally.
Office
The Triana Group
25 W. 39th Street, 14th Floor
New York, NY 10018
+1 (646) 417 8136