Stephen K. Dishart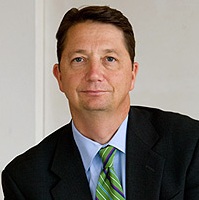 Steve Dishart brings decades of experience as a global communications director. He is the communications advisor & coach to Fortune 500 top-executives as well as high-potential executives and entrepreneurs.
A Senior Advisor of The Triana Group, Inc., Steve Dishart has studied in the USA (Duquesne, Thunderbird, Columbia) then in Europe (INSEAD). He started his career as an award-winning radio and newspaper journalist in the USA. He then became the Director of Communications and Spokersperson of Bank of New York – Mellon ($15 billion in revenue, $385 billion assets, 50,000 employees). Then he became the Director of Communication for Swiss Re America, ($33 billion in revenue, $215 billion assets).
On parallel tracks, he was elected President of the professional association "Insurance Information Institute Communications Committee" and was responsible for Swiss Re's support to the Center for Health and the Global Environment at the Harvard Medical School. He is also an Advisory Board Member of the Corporate Communications International Society.
He frequently speaks at conferences and advises corporate leaders internationally. In addition to his consulting and advisory work, Dishart is a member of the Adjunct Faculties of both Baruch College, City University of New York and Fairleigh Dickinson University Silberman College of Business. Dishart has taught both graduate and undergraduate courses in executive leadership, corporate communications, public affairs, organizational communication and mastering public speaking.
[back]